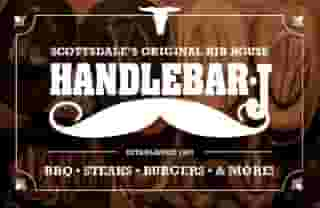 Handlebar J is now offering curbside to go Wed-Sat., but another way you can help us keep things going is to purchase Handlebar J gift cards. 

SPECIAL -- Purchase $100 and receive $120! You can use it whenever you like. Gift cards can also be purchased as gifts to help our first responders. 

We are so very appreciative of your continued support of Handlebar J and all the other local restaurants and bars during this tough time. Stay safe everyone. Thank you!