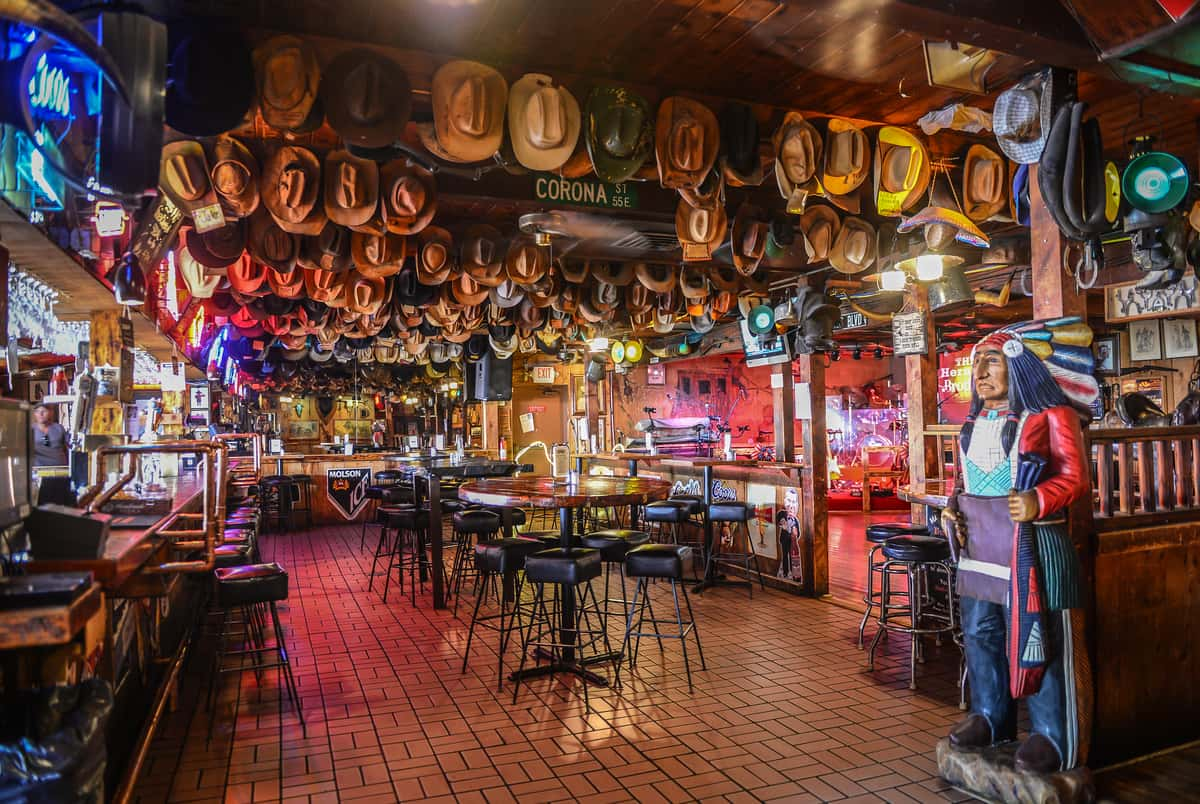 HANDLEBAR J FAQ
Always put our guests first and foremost in everything we do, pride ourselves in being a restaurant that exceeds our guests' experience, honor our partners by operating ethical, honest business, use the finest, freshest ingredients in our kitchen and bar, share our success with the community through charitable endeavors, and ensure that we strive daily to become a business that is in the forefront of our industry, unique and desirable to our city and state.
What are your hours?
During Season (Jan-May)
Handlebar J is currwnty open Wednesday thru Saturday
Off season hours vary, but typically open at 3pm Wednesday thru Saturday. please call to verify.
What is Handlebar J's age policy?
All ages are welcome before 10pm.
What is the dress code? Nice Casual, and western attire encouraged.....no take tops on guys.
Where is Handlebar J located?
Scottsdale and Shea N/W corner
Do you do anything special for birthdays or bachelorette parties?
Yes we do a special sparkler dessert for birthdays, special events and bridal parties. Please note, there is no outside food allowed at Handlebar J.
Do you play other music besides country?
Sometimes.
Do you have a ladies night? Not currently
Do you have happy hour? Yes
Do you have drink specials?
Do you sell food? Absolutely, we have awesome food, specializing in BBQ Pork Ribs and Burgers
Do you have karaoke? Sometimes we do LIVE karaoke with the Herndon brothers. (Dates TBD)
Do you have dance lessons? Not currently. Dancing is not permitted at this time due to Covid restrictions.
Can we rent HBJ for private parties or event? Absolutely, YES!
If I lost something how do I go about getting it back? Call to make sure we found it first.
Do you take reservations?
Currently we are not taking reservations.

Do I have to purchase anything to come into Handlebar J?
With all due respect, we are not in business to provide free entertainment and serve tap water. We absolutely love to fill our restaurant with guests dining, drinking and dancing and if you are a paying customer and want water with your meal or other beverage, we are absolutely more than willing to accommodate your wants and needs. If you are a designated driver for a group of paying patrons, we are also more than willing to accommodate you. This is why an entertainment fee exists, and also our $10 minimum purchase during our dance lessons. Thank you for understanding!
Is there a cover charge?
Currently no admission charge, (but this can vary depending on bands and time of year).
Should I add gratuity to my bill?
Yes, absolutely yes! If you legitimately feel you've not received the service you've expected, please ask to see a manager, so that manager can correct the issue within reason. We do add an automatic gratuity to groups and during events.